I TAKE THE HITS FOR YOU SO ALL LINKS ARE
TROJAN & VIRAL SAFE
AND ALL LINKS 'OPEN TO NEW WINDOW'
Shielding and basic psychic defense
The Curse Of St James' Park?
Videos: Ghost Hunters visit Seven Sisters Inn & Vinoy Hotel
Ryan Buell talks about God, Catholicism and the spirit world
2008 Arkansas Paranormal Fair - Oct 18
Manteca Chupacabras - True Tales
Exploring the Shadows of the Paranormal
Calling all Spanish Speaking Paranormalists
Jackson Library Investigates Paranormal Phenomenon
Video: Hospital Morgue Ghost
How to make a fake ghost video
Foothills shadowed in paranormal phenomena
Levitating Scissors - True Tales
Faery Sightings - True Tales
Who ya gonna call? Robin Bellamy
Dan Terry's New Ghost Book To Debut At Sullivan Art Fair
Oahu's Most Haunted Places
Author explains why the Tonawandas are so spooky
A night at the museum - Louisville Ghost Hunters Societ
Rev. Michael Beckwith Orb Photo
The Many Secrets Of Top Private Paranormal Investigators
Valentown Museum Spooktacular 2008
Chad Lewis describes experiences with the paranormal
Video: Old hospital Ghost boy
Lorraine Warren to speak in Southbury
'Necropolis' houses a paranormal criminal
Freaky Friday - Ghostly Lights
How to contact a real ghost through black magic spells
More Citrus Heights Ghosts - True Tales
Paranormala: The Tale of The Chinese Wildman
Class will cover ghost huntings and techniques
Walking Tree - True Tales
The House of the Ghosts
Videos: Most Haunted Live - Gettysburg Ghost Stories
Ghost adventures begins October 17th - Trailer
Ghosts
Recipes: Mummy Dogs & Mashed Potato Ghosts
Recipe: Witches Brew With Ghostly Manifestations
Recipe: Terrifying Tamale Pie - yummmm
Recipe: Toasted Cheese Jack-O-Lanterns
Recipe: Ghosts In The Graveyard
2 min YouTube - How to Make a Spider Web
YouTube - Scary haunted house ideas
7 Halloween ideas you can create
6 Murder Mystery Games for Halloween
Haunted House Game for kids-no need to register to play
OPEN THE DOOR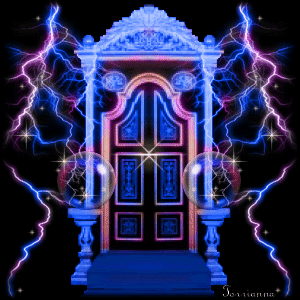 OPEN THE DOOR


Dreamland: Soul Connections with Animals - Oct 4th
Radio: Joliet Paranormal - Oct 4th
Radio: Michigan Paranormal - Oct 4
Radio: Psychich Channeler Michele Meiché Ph.D.- Oct 5th
Radio: PRRS - Can we talk to the dead - Oct 5th
Radio: The Hauntings - Oct 5
Radio: MASS Paranormal - ghost and hauntings - Oct 6th
Radio: Reincarnation, NDE's, OBE's, Ghosts - Oct 6
Radio: One Step Beyond Reality w/Psychic Sonya- Oct 6
Radio: Capt. Jack with Stephane Wuttunee - Oct 6
Radio: Protection from entities w/ Bruce LaPine - Oct 7
Radio: Pet Talk with Tim Link - Oct 7
Radio - All Things Paranormal - Oct 7
Radio: Spirit Finders - Oct 8th
Radio: Paranormal Reality - Oct 9th
Radio: Paranormal Society of PA's Rick Fisher - Oct 9th
Radio: GCOM Para Radio - Oct 10th
Radio: Beyond The Edge - Oct 11th
Radio: Lake County Paranormal - Listen Now
Radio: Famously Haunted - White Noise
Radio: Annette Martin to Appear on the P.O.R.T.A.L.
Radio: Paranormal News w/Bonnie Vent the spirit advocate
Radio: L.A. Steel Show - Paranormal
Radio: Paranormal World
Radio: INsight Paranormal w/Kristen Perkins
Radio: The Paranomaly Radio Network
Radio: HMPR - Paranormal and EVP
Radio: Paranormal Reality - demons and ghost talk
Radio: Paranormal and Ghosts talk
Psychic Investigators: How Dark the Woods-Oct 4 11:30pm
Psychic Investigators: Lynsey Quy - Oct 4, 11pm
Psychic Kids: Children of the Paranormal - Oct 4 3pm
Psychic Kids: The Missing Person - Oct 4th 10pm
Psychic Investigators: Lynsey Quy - Oct 4th 11pm
Psychic Investigators: How Dark the Woods-Oct 4 11:30pm
Discovery - "A Haunting" Ghost Soldier - Oct 6 3pm
Discovery - "A Haunting" House of the Dead - Oct 6 2pm
Video Clip: Stargate Atlantis all new on October 10th
New Clip From Ghost Hunters
Psychic Investigations: 25 Video clips
Paranormal Zone - 12 Video Clips
****

****

****

****

September Archive
*August Archive *July Archive *June Archive