I TAKE THE HITS FOR YOU SO THAT ALL LINKS ARE
TROJAN & VIRAL SAFE AND ALSO ALL LINKS 'OPEN TO NEW WINDOW'
Encounters With The Unexplained: Phantom Passengers
Legendz seeks answers to weird occurrences
Orbs Paranormal Activity in Condemed Farm House Real?
Psychic Waves - A Look at Paranormal Phenomena
'Ghost Hunter' speaks about past paranormal experiences
Mothman, other legends featured in new book
The Saturday Strangeness - A gaggle of ghosts
FBI psychics turn up face of maddy killer
How to explain mediums - Anthony North
Tales of the Ouija - Paranormal Phenomena
Smithsonian Ghosts Orbs and Lots of Bones
Gold Rush Ghosts Saga: A Haunting in Arnold
Clairvoyant psychic visits Taunton High School
Beware: The Ghosts of Carolina are coming
Haunted Montana: Ghosts in the Big Sky State
The man who tried to scare the pants off of America
PAPS: Destination Truth: Sci-Fi Channel Show
Identifying Hostile Entities and Dealing With Them
Military community forms paranormal investigation group
Spectral Review: The Grand Theatre
14 yr old tells his story: Ghosts At My Grandmothers House
Do Ghosts Really Exist? What Are These Photographs?
Staten Island mansion inspires ghost tales
Cup of hope: With a side of the paranormal
Ghost-hunting is big and easy in Big Easy
Paranormal Paradigm: So much to see, so much to do!
Ghosts in Old Faithful Inn
The Ghosts of Lady Elliot Island
The Lost City Of Tryon - Rochester Paranormal
Haunted: The Skirrid Mountain Inn of Wales, UK
Paranormal group says inn is haunted - Charlestown
Ghosts, ghost towns, ghost chasers and more
2008 Arkansas Paranormal Fair
West Overton, Nemacolin sites for haunted tours
Take a walk on the ghostly side
Stories of paranormal, hauntings abound in Enid
Out There this week - Denver
Paranormal group to participate in Angel Mounds
From halls of power, fascination with ghosts continues
Walking with the ghosts of Selma
Talk of the Town: Ghosts or ghouls or just plain paranoia?
Darkness, ghosts and Frankenstein
Time of year for ghosts, gourds, games, goodies
Ghost Adventures wallpaper
West Overton, Nemacolin sites for haunted tours
Bump in the night at Old North State Winery and Brewery
Halloween Haunting - Marco Island Florida Ghost Tales
Spookfest feature N.H. ghosts
Haunting buzz - Conneaut Lake Park
Ghost hunting groups take turns exploring unexplainable
Paranormal Activities: The Yowie - Rand
Interesting Video
Ghost Adventures when they were with SciFi

Travel Channel's Ghost Adventures coming - Oct 24th

Sci Fi's Ghost Hunters - coming Oct 22nd

"The Ghost Hunter" - The Story

Saved by Pure Voice - True Tales
Halloween's Breakfast of Champions-Season of Shadows
Mysterious Author and Book - True Tales
Shadow Person Attack - True Tales
Alien Hair Treatment - True Tales
Note from a Dead Man - True Tales
True Ghost Stories - Part Two
Chanting Reaper - True Tales
Halloween at KillerPumpkins - Season of Shadows
Haunted Victorian - True Tales
Cornstalks for the Haunt - Season Of Shadows
Lizard Man and Missing Time - True Tales
Little Ghost Friend - True Tales
Recipe: Bubbling Cauldron
Recipe: Bride of Frankenstein Treats
Recipe: Haunted Taco Tarts
Recipe: Haunted House Cupcakes
Recipe: Halloween Window Cookies
Recipe: Halloween Haunted House
Recipe: Green Meanies
Recipe: Gobbler Cookies
Recipes - Vampire Punch

Halloween Resources: The Fog Machine Store
Halloween Resources: Pumpkin Carving Tools
Halloween Resources: Halloween Scary Ideas
Halloween Resources: Halloween center pieces
Halloween Resources: Halloween News
Halloween Resources: Halloween in Las Vegas
Halloween Resources: Halloween Cards
Halloween Resources: Halloween 101
Halloween Resources: Halloween Toy Collector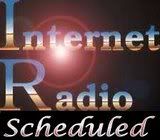 Click on picture for this weeks
UFO, alien & paranormal radio schedule

PLEASE LISTEN UP
Nobody contends with James Randi without our support. Please make a point of being present at this radio program when it airs on the 24th. I'm sure that Nick Redfern will handle it well on his own but our presence will certainly not hurt. Our input in chat may become pertinent. Please note (as stated in link) that the chat will be held at White Noise and not BlogTalk
Radio: Paranormal Night with James Randi and Nick Redfern -Oct 24th
Radio: SWOGC Live - Orbs - Oct 20
Mass Paranorma - Oct 20
Radio: Parallel Worlds - Oct 20
Paranormal Radio - PScience with Marie D Jones - Oct 20
Radio: Psychic Nancy Matz - Oct 21
Radio: Paranormal Talk! w/L.A. Marzulli - Oct 21
Radio: Deltona Paranormal-Pictures (debunk or not)-Oct 21
Radio: Talk All Things Paranormal - Oct 21
Radio: Royce Holleman w/Robbie Thomas - Oct 21
Radio: PRRS Radio - Oct 21
Radio: MI Para w/Ed Craft-The original anomalist-Oct 21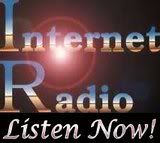 The Paracast - with Sian Thomas (Siani) from Strange Days
Radio: Paranormal 101 - w/guest Dougie Slap
Radio: Anything Paranormal
Radio: The D.A.R.K show
Radio: Age of Spirit - Conversations with Rick Hayes
Radio: ISIS Paranormal w/author Marie D. Jones
Radio: TheUnexplainedWorld - Paranormal
Radio: Joliet Paranormal
Radio: PairaNormal
Radio: After Dark
Radio: Live Paranormal Investigation
Radio: P.O.R.T.A.L guest Echo Bodine
Radio: Ohio Paranormal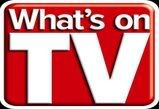 Click TV Guide for all weekly UFO,
alien and paranormal programming


Sci Fi Channel: Schedule - Oct 20
Ghost Adventures - Bobby Mackey Music World - 20th 11pm
History:The Haunted History of Halloween - 20th 11pm
Sci Fi Channel: Schedule - Oct 21
Discovery Channel: A Haunting The Forgotten - 21st 2pm
Discovery Channel: A Haunting Spellbound - 21st 3pm
****

****

****

****

September Archive
*August Archive *July Archive *June Archive