IF IT HIT THE INTERNET TODAY
YOU'LL FIND IT BELOW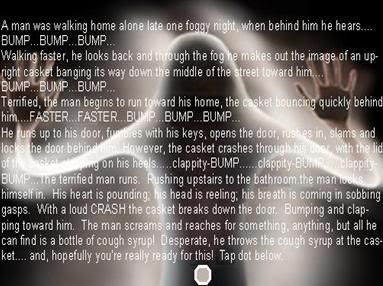 I TAKE THE HITS FOR YOU SO THAT ALL LINKS ARE
TROJAN & VIRAL SAFE AND ALSO ALL LINKS 'OPEN TO NEW WINDOW'
Something to believe in
Ghosthunters go to great lengths in search of paranormal
Boo ya gonna call?
3BR, 2BA, 1 Ghost
Paranormal fans network at conference
Paranormal business is picking up in the suburbs
Meet the real ghostbusters
Ghosthunters go to great lengths in search of paranormal
A haunting tale: We tag along - Anderson home
Area has ghost stories aplenty - hundreds of years
The Spirits among us
Ghosts hunting catches on Para fans just normal folks
Synchronicity and the Paranormal - Mac Tonnies
Witchcraft Ceremony Brews Controversy
Halloween: A Scary Season Rooted in Reality
Audio & picture: Are these the ghosts of Denbigh?
Sci-Tech Center gets into the Halloween spirit
Have you ever been spooked by the Booth brothers
The Biting Dead: The Six Reasons Ghosts Bite
Ghost walk explores McKinney's Chestnut Square
The Sacred Side of Spooky
Ghost Adventures' films at the Old Idaho Penitentiary
A haunting history - Weston
Ghost hunters seek spirits in Staten Island's St. Andrew's
Study: paranormal, spiritual beliefs aren't treated equally
HDR Photos - Countdown to Halloween
Terri Rainer: Ghosts Screwin With Ya
The Terror of the Omega Men - The Paranormal Pastor
Paranormal State: New Episode "I AM SIX" - Oct 27
Texas military group investigate paranormal phenomenon
Paranormal investigator returns Oct. 30
Trick or Treat : cvilleSTYLE
Messengers From The Other Side In Marshall, Texas
Encounters of the Unexplained: Video Evidence of Ghosts
The Real Story Behind the World's Most Famous Hauntings
Paranormal WatchDog: What Gives Us The Right?
The ten most haunted paranormal books - 2008
Union Station: 'Night at the Museum' w/paranormal hunters
Local paranormal experts have a scary-good time
Ghosthunters Get Busy During Halloween
Halloween: A chilly welcome from mine ghost
Local woman says she speaks to ghosts
America's scariest ghost town
Wausau Paranormal Society speaks to Newsline 9
Pursuit of the Paranormal hosting seminar - Petaluma, CA
Videos: Ghost Hunters - Theodores' Tavern
Crypto's Loren Coleman sues The Hills - Lauren Conrad


Phantom Train Light - True Tales
Grandpa's Spirit - True Tales
Angel Nurse - True Tales
Invisible Kid - True Tales
Hopping Creature - True Tales
Sensed Father's Illness - True Tales
Decorator Ghost - True Tales
Strange Encounters - True Tales
Recipe: Bloodshot Eyeballs
Recipe: Black Lagoon
Recipe: Black Cat Cookies
Recipe: Bat Wings with Drip Sauce
Recipes - Bloody Popcorn
Recipes - Backbones
Recipes - Roasted Pumpkin Seeds
Recipes - Baked Brains
Recipes - Baked Garlic Bundles
Recipes - Banana Caterpillars

Halloween Resources: Halloween Movies and Music
Halloween Resources: Halloween High-Tech
Halloween Resources: Halloween Crafts
Halloween Resources: Halloween Recipes
Halloween Resources: Tombstones
Halloween Resources: Halloween Coffins
Halloween Resources: Elvira Costume
Halloween Resources: Halloween Games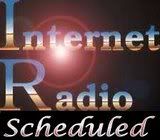 Click on picture for this weeks
UFO, alien & paranormal radio schedule
Radio: The Paracast - with Mac Tonnies - Oct 26
Radio: Shadows in the Dark - UFOs, ghosts, OBEs - Oct 26
Radio: HER_Kristy Paranormal - Oct 27
Radio: Haunted Houses - Oct 27
Radio: massparanormal - Oct 27
Radio: Nancy Matz on Soul Survival - Oct 27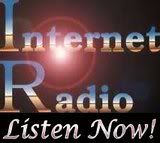 Radio: Steven A. LaChance Author Of The Uninvited
Radio: Southern Edge Paranormal
Radio: WNCPRS - paranormal
Radio: Ghoulish Discussions w/ Ghost Hunter Laurie Hull
Radio: Paranormal Night - James Randi and Nick Redfern
Radio: Haunting Encounters
Radio: P.O.R.T.A.L. w/Jeff Belanger
Radio: PRRS w/guest Steven Raebel
Radio: GCOM ParaRadio w/guest Debbie Edwards
Radio: Beyond The Edge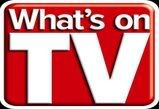 Click TV Guide for all weekly UFO,
alien and paranormal programming

Sci Fi Channel: Schedule - Oct 26
A & E: Paranormal State: Haunted Ranch - 2pm 26th
A & E: Paranormal State: Good vs. Evil - 2:30 26th
Travel: Most Terrifying Places in America - 7pm 26th
Sci Fi Channel: Schedule - Oct 27
Discovery: A Haunting - 2pm 27th
A & E: Paranormal State: The Knickerbocker - 2pm 27th
A & E: Paranormal State: Family Ties - 2:30pm 27th
A & E: Paranormal State: Hide and Seek - 3pm 27th
Discovery: A Haunting - 3pm 27th
A & E: Paranormal State: The Fire - 4pm 27th
A & E: Paranormal State: First Contact - 4:30pm 27th
America's Scariest Halloween Attractions - 5 & 6pm 27th
History Channel: Primal Fear - 9pm 27th
A & E: Paranormal State: The Glove - 9:30 27th
Ghost Adventures Houghton Mansion - 11pm 27th
****

****

****

****

September Archive
*August Archive *July Archive *June Archive