IF IT HIT THE INTERNET TODAY,
YOU'LL FIND IT BELOW
I TAKE THE HITS FOR YOU SO THAT ALL LINKS ARE
TROJAN & VIRAL SAFE AND ALSO ALL LINKS 'OPEN TO NEW WINDOW'
Nosferatu: Coutdown to Halloween - Paranormal Activities
What's up at Paranormal Activities aka: Paranormal Life
'Ghost Hunters' gear up for their Halloween marathon
Trail of the Week: "Zombie Road"
Paranormal Reports from Monticello
Using science to explore the paranormal
North Wales ghostbusters offer expertise to TV's Most Haunted
A ghost picture - A movie on paranormal
Haunted Stanedge Tunnel
Brookita: Ghosts of Halloween Past
Interview With A Ghost Hunter !
Ghost Hunters sent to Springfield's Theodores'
Paranormal Retreat w/ Jason Hawes, Grant Wilson, Patrick Burns, Chip Coffey, Loren Coleman and many, many more...
Blinded by the light - NDE - Michael Prescott
Paranormal Phenomena - Streetlight Ghost
The Spirit Guide: Pages of Wisdom
P.A.P.S - The Sixth Sense
Military Paranormal Investigations - Try To Disprove Myths
Hauntings, It's Damn Real!
P.A.P.S. - Psychics, Mediums, Clairvoyants and Sensitives
Young blond woman's ghost haunts restaurant, legend says
Ghost hunting leaves questions about the paranormal
Reporter gets first-hand look at spooky hunt for spirits
10 days until Halloween: Ghostly Apparitions
History of Mysterious Halloween
Host to ghosts: Texas capital home to LBJ, others
Hunt ghosts this weekend at Whitney Restaurant - Detroit
Looking for something to do this Halloween in Cincinnati?
Real Foot Fetish Ghosts - Haunted Feet
Ghosts of Gettysburg Voted No. 1 Ghost Tour
Ghost walk explores McKinney's Chestnut Square
Haunted Attractions Around the U.S.
Watch Night of the Living Dead - Paranormal Activites
Two Women Spoke About Their Prophetic Dreams
Pt 3 - A Haunting in Maine - Jason Offutt
Psychology, Philosophy and the Paranormal
Real Ghosts, Ghost Hunting, and Quantum Physics
Conference explores the unexplained in Eau Claire - Oct 25
The Brown Palace - A Haunted Denver Hotel
Ghost Hunters Jason and Grant entertain UMSL
Learn ghost hunting at Paranormal Social

2nd Avenue Poltergeist - True Tales
Halloween Games: A Murder of Scarecrows
The O'Brien Haunting - True Tales
The devil and ghosts
Brisbane Gremlin - True Tales
Ghost of Morrow Road - True Tales
Haunted Trampoline - True Tales
Bizarre Apple Tree Incident - True Tales
Before I Was Born - True Tales
Jack-O-Lantern - Season of Shadows
Waving Phantom - True Tales
Recipes - Candied Apples
Recipe: Caramel Corn Apple-Os
Recipe: Candy Cups
Recipe: Caramel Popcorn Balls
Recipe: Caterpillar Chicken with Mushroom Ooze
Recipe: Candy Corn Cookies
Recipe: Candy Corn by the Slice
Recipe: Candy Corn Crispie Treats
Recipe: Spooky Ice Molds
Recipe: Buzzard Claws with Swamp Dip

Halloween Resources: Halloween Scarecrow
Halloween Resources: Pumpkin Carving Stencils
Halloween Resources: Halloween Costumes
Halloween Resources: Pumpkin Carving Kit
Halloween Resources: Pumpkin Carving
Halloween Resources: Halloween Websites
Halloween Resources: Halloween Boneyard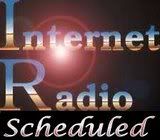 Click on picture for this weeks
UFO, alien & paranormal radio schedule


PLEASE LISTEN UP
Nobody contends with James Randi without our support. Please make a point of being present at this radio program when it airs on the 24th. I'm sure that Nick Redfern will handle it well on his own but our presence will certainly not hurt. Our input in chat may become pertinent and please note (as stated in link) that the chat will be held at White Noise and not BlogTalk
Radio: James Randi and Nick Redfern - October 24th
Radio: Let's talk Ghosts! - Oct 22
Radio: CCSC - Corpus Christi - Oct 23
Radio: THE AARF show- Oct 23
Radio: Paranormal Reality - Oct 23
Radio: CJ EVP CC Carole "The Huntress" - Oct 23
Radio: The Paranomaly - Oct 23
Radio: Paranormal Speakers - Oct 23
Radio: Who are the collective - Oct 23
Radio: PRRS - Pre-Investigation show - Oct 23
Radio: Royce Holleman - Nocturnal Nuptials - Oct 23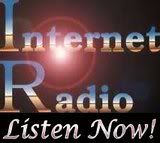 Radio: Official Disclosure with Stephen Bassett
Radio: Haunted Southern Nights
Radio: Joliet Ghost Hunters Society
Radio: UFONAUT
Radio: Paranormal Talk! w/L.A. Marzulli
Radio: Deltona Paranormal - Pictures (debunk or not)
Radio: Talk All Things Paranormal
Radio: Royce Holleman w/Robbie Thomas
Radio: PRRS Radio
Radio: MI Paranormal w/Ed Craft The Original Anomalist
Spooks R Us with John Kachuba
Radio: SWOGC Live - Orbs
Mass Paranorma
Radio: Parallel Worlds
Paranormal Radio - PScience with Marie D Jones
The Paracast - with Sian Thomas (Siani) from Strange Days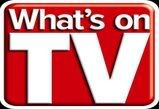 Click TV Guide for all weekly UFO,
alien and paranormal programming
Sci Fi Channel: Schedule - Oct 22
Discovery Channel: A Haunting The Dark Side - 22nd 2pm
Discovery Channel: A Haunting The Presence - 22nd 3pm
Sci Fi: GH: Mordecai & USS N Carolina - 7pm 22nd
Sci Fi: Ghost Hunters: Haunted Lighthouse - 8pm 22nd
Sci Fi: Ghost Hunters: Home Town Haunts 9pm 22nd
Sci Fi: Ghost Hunters: Nightmare Noises 10pm 22nd
Sci Fi: Ghost Hunters: Home Town Haunts 11pm 22nd
History Channel: UFO Files: Deep Sea UFOs - 22nd 11pm
Sci Fi Channel: Schedule - Oct 23
Discovery: A Haunting Echoes of the Past - 23rd 2pm
Discovery Channel: A Haunting Stalked by Evilt - 23rd 3pm
Click on photo for explanation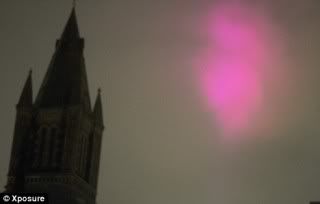 Click on photo for explanation
****

****

****

****

September Archive
*August Archive *July Archive *June Archive