IF IT HIT THE INTERNET TODAY,
YOU'LL FIND IT BELOW
I TAKE THE HITS FOR YOU SO THAT ALL LINKS ARE
TROJAN & VIRAL SAFE AND ALSO ALL LINKS 'OPEN TO NEW WINDOW'
Down On The Farm of Intermediate States
Haunted Libraries Around the World
Graveyard Tales:The Thing That Moves At Night
Ghost Adventures: Old Idaho Penitentiary
Robbins to discuss ghosts and hauntings - Bucknell Univ.
Coast to Coast w/ Paranormal Affair author Brad Stieger
Ghost Adventures: Old Idaho Penitentiary
The Orb Is Dead
Paranormal investigators share tales of haunted spots - AZ
Teens differ on whether there are ghosts among us
Whales In Space - Creepy Clowns
Our Very Own Haunted House - By Brad Steiger
Witches pardon petition launched
Season of the Spontaneous Investigator
'The haunting' at Caledonia Wine Cottage
Dark curses, friendly ghosts abound on the South Shore
Georgia Aquarium: Is Titanic haunted?
Unlocking Clues Into the Paranormal
Paranormal team goes on the hunt for hauntings
Jeff Tabor & GPS Guided Paranormal Ghost Walking Tour
So you want to be a paranormal investigator
Spooky Haunt

below is a compilation from Rand at Paranormal Activities
Some of them are absolutely hilarious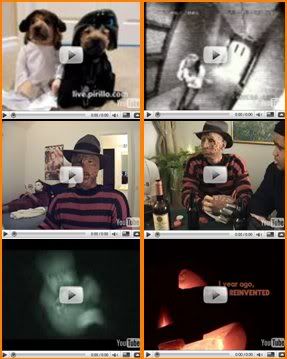 Paranormal researchers looking to set up Sudbury team
Shadow figure, unknown voices, flying objects - Missouri
Video: Visit ghosts at a Galveston hotel
Strange encounters found at Wesley Building
Glenwood couple hones ghost-hunting skills
Italian Maid Cafe gives off ghostly vibes
Conference guests offer ghost hunt tips - Greensburg, PA
Are There Gay Ghosts?
M6 - The Haunted Motorway
Christian ghost hunters seek life on the other side
Ghost Adventures: Old Idaho Penitentiary
League of Women Voters - They're hunting ghosts
Lakewood, CO woman investigates castle for ghosts
The Emotional Side Of Ghost Hunting
Ghostly phenomenon leads DeWitt mom on new quest
Johnson County Paranormal hunts for the haunting
Ghostbusters: Are military bases haunted?
Paranormal experts share ghost tales
Haunted places on the South Shore
Haunting of the Huntsville Depot
A family's tale of mischief and woe
A Paranormal Inner Sanctum: A Midsummer's......
Ghost Hunting for Kids
Maria Duval - Are You A Real Positive Thinker
Baguio's haunted heritage-synonymous to the paranormal
Ghosts of West Chester
Scottish witches remembered
Moved by a spirit to hunt the supernatural
Ghost hunters spend night in theatre
FallsParaCon - Wichita Falls
Aquarium: Could Titanic have ghosts?
Ghost hunters spend night in theatre - Syracuse
Revisiting Attleboro's night of the strange lights
Routt County ghost stories give glimpse into the past
On The Look Out For Ghosts
Skeptic: Ghost hunters practice 'pseudoscience'
Creepy Montreal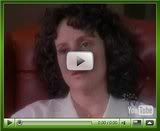 Reincarnation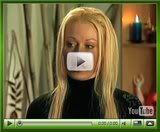 Witchcraft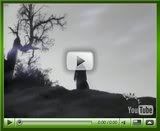 Spirits of the departed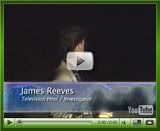 Moody's Mysterious Lights


Beyond the Grave - Season of Shadows
Red Cross Nurse Ghost - True Tales
Maine Ghost - True Tales
Creature of the Nature Reserve - True Tales
Cedar Springs Haunting - True Tales
Halloween Hot Sauce - Season of Shadows
Campground Shadow People - True Tales
Eerie Green Sphere - True Tales
Nazareth House Entity - True Tales
Shadows and Ghosts - True Tales

Halloween: Setting A Spooky Table
Halloween Recipe: Coffin Cake
Halloween Recipe: Halloween Punch
Halloween Recipe: Halloween Punch Bowls
Halloween Recipe: Punch Bowl Special FX
Recipes - Witches Brew Tea
Recipe: Bloody Blast
Recipe: Boo Hands Cupcakes
Recipe: Boo the Ghost
Recipe: Bride of Frankenstein


Halloween Resources: Pictionary - Halloween Party Game
Halloween Resources: Pin the Nose on the Pumpkin
Halloween Resources: Build a Monster Halloween Game
Halloween Resources: Make a Mummy
Halloween Resources: Halloween Crossword Puzzle
Halloween Resources: Bobbing for Apples
Halloween Resources: Hal O'Ween and his Squishy Body
Halloween Resources: Monster Tag Halloween Game
Halloween Resources: Find the Pumpkins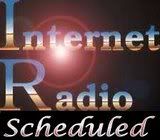 Click on picture for this weeks
UFO, alien & paranormal radio schedule
Radio: Royce holleman w/Nick Redfern - Oct 28
Radio:TOGA Talk All Things Paranormal - Oct 28
Radio: PUSA - Residual Hauntings Live - Oct 29
Radio: MI Paranormal Underground - Oct 29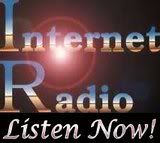 Radio: Shadows in the Dark w/ guest Preston Dennett
Radio: HER_Kristy Paranormal
Radio: Haunted Houses
Radio: Mass Paranormal
Radio: Nancy Matz on Soul Survival
Radio: Spooky Stories
Radio: The Paracast - with scientific theorist Mac Tonnies
Radio: Shadows in the Dark - UFOs, ghosts, OBEs
Radio: Spooky Stories - Oct 27
Radio: P.O.R.T.A.L guest Jeff Belanger
Radio: Crossroads Paranormal- Clarksville Ghost Hunters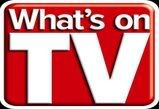 Click TV Guide for all weekly UFO,
alien and paranormal programming

Sci Fi Channel: Schedule - Oct 28
Discovery: A Haunting Echoes From the Grave - 2pm 28th
Discovery: A Haunting Lake Club Horror - 3pm 28th
Sci Fi Channel: Schedule - Oct 29
Sci Fi: Scariest Places on Earth - 8am-6pm 29th
Discovery: A Haunting Sallie's House - 2pm 29th
Discovery: The Haunting of Summerwind - 3pm 29th
Travel Channel: World's Creepiest Destinations - 8pm 29th
Travel:America's Scariest Halloween Attractions 3 - 9pm 29th
History Channel: UFO Hunters: Invasion Illinois - 10pm 29th
Travel: Ghost Adventures Houghton Mansion- 11pm 29th
History: UFO Files: The Pacific Bermuda Triangle 11pm 29th
Sci Fi: Ghost Hunters: 7 - 11pm - 29th
****

****

****

****

September Archive
*August Archive *July Archive *June Archive