IF IT HIT THE INTERNET TODAY,
YOU'LL FIND IT BELOW



AND WE THOUGHT ONLY GHOSTS SCARED US !!
I TAKE THE HITS FOR YOU SO THAT ALL LINKS ARE
TROJAN & VIRAL SAFE
AND ALSO ALL LINKS 'OPEN TO NEW WINDOW'
BELOW YOU ARE SURE TO SEE WHAT ELSE BESIDES GHOSTS COME OUT OF THE WOODWORK ON HALLOWEEN - THE MEDIA



Supernatural Cleaning Methods - Click Pix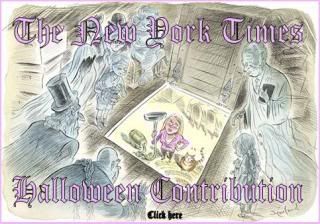 Some homeowners trying to rid a home of ghosts take a
do-it-yourself approach. Others call for professional intervention
Happy Halloween! From Terri Rainer
Encounters With The Unexplained: Happy Halloween
Encounters With The Unexplained:Haunted Amusement Park
Encounters With The Unexplained:Halloween Songs
Time World: Who needs Halloween? Estonia has real ghosts
BBC: Ghosts-a-plenty at Castle Caldwell
of a spooky kind
USA Today: Pub serves up spirits, ghostly or otherwise
Happy Halloween - Season of Shadows
All Souls Day Remembrance - Rochester Paranormal
U.S. and Soviet spooks studied paranormal powers-Cold War
Paranormal investigators study Landers Theatre
Researchers hear unearthly voices at Stone's Public House
Reporter learns what a ghost hunter does - Buffalo
Fort Worth area groups on spirited hunt for the paranormal
Video: Research team looks into Auburn University
Paranormal Investigators Say Hotel Haunted - Rio Grande
Video: Tour serves up the haunted side of Orlando
600 people expected to take part in Haunted Hamilton events
Video: The most haunted places in Arizona; do you believe?
Paranormal investigators find haunting things in Lubbock
Ghost hunting groups seek proof of the paranormal - Florida
Probe targets reports of local paranormal activity
Look who believes in the paranormal
Exploring the paranormal
Busting those ghosts: Investigators have spirit for the hunt
Paranormal proponent grew up fascinated by unexplained
Halloween Tales - Season of Shadows
Black Cat - Season of Shadows
Ghost-chasers investigate: Is Mount Dora haunted?
Paranormal Phenomena: 25 Haunted New England Inns
Video: Robert Monroe Method for OBEs
Paranormal Investigative Unit Capitol Hill Office reports
The psychology of paranormal belief
Resident Ghost Died Mysteriously in Bedroom
Riddle House's paranormal activities to air on TV
UTSA's ITC hosts paranormal investigation
paranormal investigator at Bay State Paranormal Center
Ghost Hunters detect paranormal at New Castle lighthouse
Man explores paranormal at PSU
Founder's ambition pays off - Ryan Buell
Ghost Hunting on Oatland Island with Sixth Sense Savannah
Equipment ideas and tips for the amateur ghost hunter
Texas Paranormal: Italian Maid Cafe gives off ghostly vibes
Facts about ghost stories
31 Best Horror Movies of All Time
Ghosts in Charlotte Smith's Elegiac Sonnets
The Ghosts of Comet Lodge Cemetery
Minikin's Journal - Ghosts
Ghost seekers descend on Dragoon guest ranch
B.C. psychics' condo haunted by 'malevolent' ghosts
Learn from Ghosts at the Museum of Fright
Philadelphia slays its ghosts
Paranormal exhibition offers tricks and treats
'Ghost hunters' recount haunting stories
After 7 years, missing student case unsolved - Penn State
Downtown Salem gets into the holiday spirit
Paranormal investigators tour Kingston's 1686 House
Today's youth won't have chance as paranormal investigator
The paranormal and unexplained - Lewes
Paranormal Phenomena: The Scariest Games
Fort Delaware Ghost Video
Spectral Review: Halloween TV
WLFI 18 News: Ghost hunters seek out spirits
Real-Life Ghostbusters Haunted City Hall - Wilton Manors, FL
Celebrating death beyond the ghost stories
Florida Ghost Team Makes House Calls
Paranormal Society hunts for ghosts in Broney's Hotel
Peering into the paranormal
A Broward-based answer to Ghostbusters
Press Release: New Website For Blood Cemetery
Brothers host hit paranormal radio show from Kentucky
Investigators search for spirits - Wornall House
Paranormal phenomenon - San Marcos
Pasadena paranormal team on the hunt for local ghosts
Paranormal research team investigates AU Chapel
Seeking ghosts in Asheville
Ghostly going-ons in Moose Jaw
KKTV News: Go Ghost Hunting All Night With John Harding
Wausau's Fillmor Continues to Report Paranormal Activity
Virginia Film Festival Kicks Off with Aliens
Living With Ghosts (Part 5)
Science: Halloween Sky Show
Catacombs: Paris - The Most Haunted Place in the World
The Haunted High Desert
Former park ranger becomes premiere ghost hunter
Ellisville paranormal group says house may be haunted
Brits bewitched behind the wheel: Spine-tingling drives
Clyde spook snoop shares ghostly secrets
Ghost investigation firm overwhelmed
The house between worlds - S.E.I.P.S.
Ghostbusters! Iowa Paranormal Investigators
Supernatural Cleaning Methods
Videos: Ray Bradbury's Halloween Tree
Videos: Nightmare Before Christmas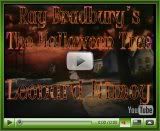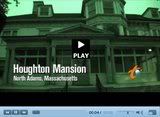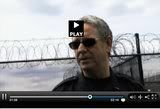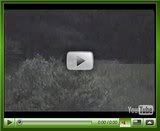 A Ghost Calls - True Tales
Unexplained Light - True Tales
Wormhole on a Country Road - True Tales
Grave Coincidence - True Tales
Entity in White - True Tales
Recipe: Bloody Pop-Corn
Recipe: Vampire Blood Pudding
Recipe: Rice Crispy Treats
Recipe: Gelatin Body Parts
Recipe: Chocolate Halloween Suckers

Halloween Resources: Ouija Boards
Halloween Resources: Fortune Telling as Halloween Games
Halloween Resources: Hangman Halloween Game
Halloween Resources: The Halloween Zodiac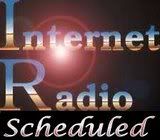 Click on picture for this weeks
UFO, alien & paranormal radio schedule
Radio: White Noise - Halloween Special - Oct 31
Radio: Paranormal Radio - War of the Worlds - Oct 31
Radio: Spectral Talk - Oct 31
Radio: SpiritualOdyssey w/Ghost Hunter Barry Fitzgerald - Oct 31
Radio: GCOM ParaRadio w/Ed Craft - Oct 31
Radio: Round Table Paranormal - Oct 31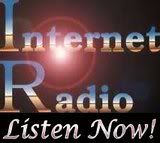 Radio - HMPR
Radio: Parazona Radio
Radio:Lets Talk Ghosts
Radio: Paranormal Reality
Radio: The Paranormal Hour's Top Ten Favorite Horror Flicks
Radio: The AARF Show
Radio: A Global Focus guest: Chris Balzano
Radio: Dawn Of Shades w/Julia Cole, Andrea Thornton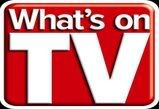 Click TV Guide for all weekly UFO,
alien and paranormal programming

Ghost Hunters (12 hours of Ghost Hunters) - 6am - 7pm 31st
Travel Channel: Halloween's Most Extreme - 11am 31st
Travel Channel: Haunted Town 12pm 31st
Discovery: A Haunting Darkness Follows - 12pm 31st
Travel Channel: World's Creepiest Destinations - 1pm 31st
Discovery: A Haunting Gateway to Hell - 1pm 31st
Travel: America's Scariest Halloween Attractions - 2pm 31th
Discovery: A Haunting in Georgia - 2 & 3pm 31st
Travel:America's Scariest Halloween Attractions 2 - 3pm 31th
Travel:America's Scariest Halloween Attractions 3 - 4pm 31th
Discovery: A Haunting Hungry Ghosts - 4pm 31st
Travel Channel: Most Terrifying Places in America - 5pm 31st
Travel Channel: Halloween's Most Extreme - 6am 31st
Travel: Ghost Adventures - Mackey Music World - 7pm 31st
Travel: Ghost Adventures Houghton Mansion - 8pm 31st
Travel: Ghost Adventures Moundsville Pen - 9 & 10 pm 31st
History Channel: Primal Fear - 10pm 31st
Discovery: America's Haunted Houses - 11am 31st
Travel: Most Haunted - Coal House Fort Night - 11pm 31st
****

****

****

****

September Archive
*August Archive *July Archive *June Archive