I TAKE THE HITS FOR YOU SO THAT ALL LINKS ARE
TROJAN & VIRAL SAFE AND ALSO ALL LINKS 'OPEN TO NEW WINDOW'
Ghostly Twin - Encounters with the Unexplained
My night in a haunted castle
Gathering of authors promises to be spooky
Official Blog of Ryan Buell - Paranormal State 2.5 First Look
Investigating Paranormal Mysteries
Ghosts to haunt the halls of Joliet historical museum
Paranormal News: Ghostly Getaway to Dauphin Island
Grant Morrison On His 'Area 51′ Film Script
Phantom Clowns Are Back!
Ghost hunters look for proof eatery is haunted
Ghosts at Happenstance House
Paranormal conference in Allegan
Police canceling weekend cemetery tours in Mishawaka
Ghostly Getaway to Dauphin Island
Supernatural sights give metro Detroiters fright
Southern Ghosts Part Eight - Bellamy Bridge, Florida
The ghosts will be out downtown
Ghost Tours: Jenny Wade House of Gettysburg, PA
Ghosts of Toronto's Past
What on Earth!
Shadow Man Photo - Encounters with the Unexplained
Hotel Del Coronado: History and Ghosts
The Demon of the Forest Took Him Away
Parapsychology Degrees
Freaky Friday - Only The Shadow Knows For Sure
Michigan Ghost Watchers 2-day conference
Best Paranormal Investigation Groups in the US 2008
Sleep with the lights on: 8 haunted hotels
ParaWa Members get interview
Deadly inexpressive
Paranormal Activities Rand has a Blog Chat
Inhumane acts - opportunity for paranormal experiences
Ghost tour digs up vivid history, not the dead
The Scariest Hauntings of All Time
Debunking the paranormal
Ghosts of the St. Croix Valley
Do you believe in ghosts?
Ghost hunting groups ferret out proof of the paranormal
Paranormal investigators probe Blairadam ghost sighting
Haunted house hosts ghosts, goblins at Picatinny
TV's Ghost Hunters add to the mystery of Marjim Manor
Ghosts of Lancaster
Ghosts in Tamworth castle
Ghosts walk-Linwood Cemetery-Glenwood Springs
What lurks in the dark at this 16th century hall?
How to Catch a Ghost: Try Flirting
Athens World: Hauntings reception
Waverly library welcomes paranormal author/researcher
Ghost Adventures Is Back
Ghost Hunters Live: Countdown to Halloween
Trailer: Haunting in Connecticut & Documentary
Ghost Hunters - Oak Alley Plantation
Ghost Hunters - Season 4: Episode 20

HAUNTED YORK PUB
POSSESSED

GHOST ADVENTURERS - OCT 24


GHOST HUNTERSS - OCT 22

GHOST HUNTERS - CAPE COD

Levitating Scissors - True Tales
Manteca Chupacabras - True Tales
Halloween
Haunter's Reality #4 - Season of Shadows
UFO on the Roof True Tales
More Citrus Heights Ghosts - True Tales
Faery Sightings - True Tales
Victorian Ghost True Tales
Nothing Can Hold Me Back - True Tales
The Great Halloween Pumpkin - Season Of Shadows
Walking Tree - True Tales
Recipes: Pumpkin Punch Bowl
Recipe: Gargoyle Tongues
Recipe: Ghosts at the Watering Hole
Recipe: Ghostly Delights
Recipe: Frightful Finger Cookies
Recipes: Halloween Chocolate Suckers
Recipe: Eyeballs
Recipe: Fallen Falafel
Recipe: Feet of Meat
Recipe: Ghosts & Witches Hats
Recipe: Fish Bait with Gator Heads

Halloween Resources: The Pumpkin Patch
Halloween Resources: Pumpkin Carving Designs
Halloween Resources: Halloween Fonts
Halloween Resources: Halloween Ideas
Halloween Resources: The Yard Haunter
Halloween Resources: Halloween Blacklights
Halloween Resources: Halloween Tips
Halloween Resources: Halloween Office Party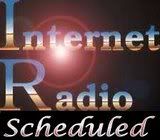 Click on picture for this weeks
UFO, alien & paranormal radio schedule
Radio: Joliet Paranormal - Oct 18
Radio: PairaNormal - Oct 18
Radio: After Dark - Oct 18
Radio: Live Paranormal Investigations - Oct 18
Radio: Anything Paranormal - Oct 19
Radio: WPRJX - Have you seen ghosts? - Oct 19th
Radio: The D.A.R.K show - Oct 19
Radio: Age of Spirit - Conversations with Rick Hayes - Oct 19
Radio: ISIS Paranormal w/author Marie D. Jones - Oct 19
Radio: TheUnexplainedWorld - Paranormal - Oct 19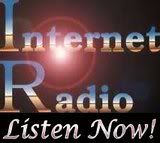 Radio: Through The Keyhole Guest Jo Lynn
Podcast: Lone Star Paranormal Research Team of Texas
Radio: Parazona Radio
Radio: UFO Night on White Noise
Paranormal Radio - The Smoking gun of UFOs!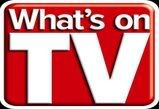 Click TV Guide for all weekly UFO,
alien and paranormal programming


Sci Fi Channel: Schedule - Oct 18
Bio: The Unexplained - Psychic Detectives - Oct 18th 3pm
Bio: Unexplained Mysteries: Undercover UFO - 4pm 18th
Discovery Channel - A Haunting - Dark Forest - 18th 4pm
Discovery Channel: A Haunting The Presence - 18th 5pm
Discovery Channel: A Haunting Echoes of the Past - 18th 6pm
Discovery Channel: A Haunting Ghost Hunter - 18th 7pm
Bio: Psychic Kids: Fear Management - 9pm - 18th
Bio: Psychic Kids - The Ghost of Freddie - Oct 18th 10pm
Bio: Psychic Kids - The Demon House - Oct 18 11pm
Travel Channel: Ghost Adventures - 18th 11pm
Sci Fi Channel: Schedule - Oct 19
ABC Family: The Haunted Mansion - Oct. 19 thru the 31st
Discovery Channel: Investigation X UFO Outbreak - 19th 2am
Travel Channel: Ghost Adventures - 11pm 19th
****

****

****

****

September Archive
*August Archive *July Archive *June Archive