.
IF IT HIT THE INTERNET TODAY,
YOU'LL FIND IT BELOW
.
I TAKE THE HITS FOR YOU SO THAT ALL LINKS ARE
TROJAN & VIRAL SAFE
AND ALL LINKS OPEN TO NEW WINDOW
The end must be nigh - Nostradamus experts at war
Video: History Channel presents - Nostradamus 2012 today
Entangled Minds: Thinking about telepathy
New paranormal investigation unit launches
Paranormal Knowledge: Homemade Lie Detector
Angel Fire woman plans paranormal symposium
Extraterrestrials, Vatican's Observatory, UFOs
Alexandra Holzer: Epiphany Escalated Enlightenment
Teenagers flock to Santika Pub to take photos of "ghosts"
Most Haunted Live: The Search for Evil
Fundraiser for maker of paranormal documentary - Ontario
Gettysburg Ghost Tour Companies May Be Skirting Taxes
The Cantos of Mvtabiliteie: Ghosts
UFO Mystic: Criswell Predicts 1966 - Greg Bishop
Freaky Friday - The Ghost On Carlaw Avenue
Ghost Village: A Relentless Ghost
Ghost Whisperer producer's book shines light on supernatural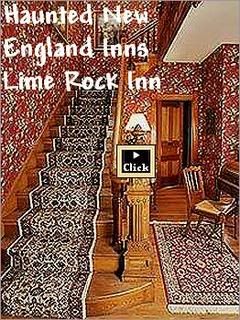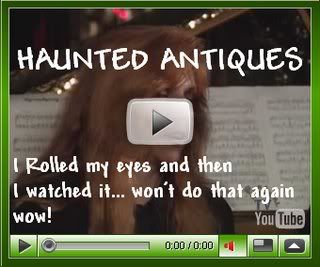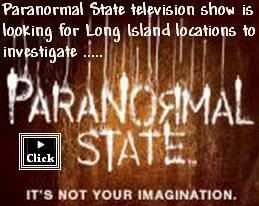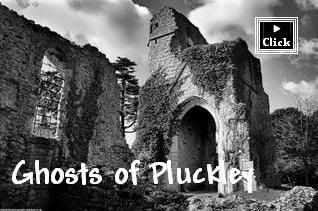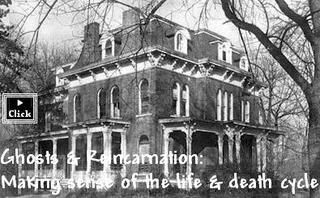 Out of Body Adventures - True Tales
My Sister Stella - Your Ghost Stories
Giggles and Knocks - True Tales
It Started Off As A Laugh 2 - Your Ghost Stories
Candle Burning - Your Ghost Stories
Full Moon Blue Man - True Tales
Ouija Board And Bloody Mary - Your Ghost Stories
Streetlight Ghost - True Tales
Ascendrian: New way of thinking, awaken your mind
Transcending Fear - Letting go of negative thought patterns
What is your cape? Are you a member of the good peeps club?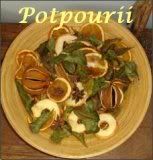 The Invisible World
Halloween '07 at Smith's Grove - Video
Videos: Earthquakes at Yellowstone worry of supervolcano
Green Warty Visitations
Cabinet of Wonders: 2008's Damned Data
Meteorite Triggered Ancient New York Tsunami?
Boy in the Machine: From Isis To Mary
Rare crystal skull comes to Carmel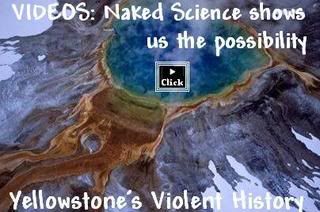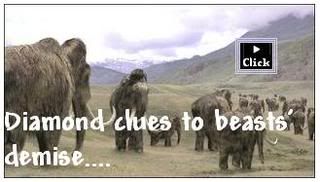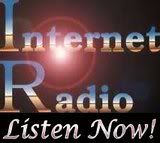 Radio: Paracast - On the state of paranormal research - Jan 4
Radio: ISIS Paranormal - Jan 4
Radio: Beyond Logic - All Things Paranormal - Jan 4
Radio: Pair A Normal Guys w/ John Hutchinson - Jan 4
Radio: Nocturnal Frequency - w/Johnny Houser - Jan 4
Radio: Psychic Nancy Matz on NDEs, OBEs & Ghosts - Jan 5
Radio: Mass Paranormal w/G. Myers & K. Deel - Jan 5
Radio: OSBR & Psychic Sonya Show - Jan 5
Radio: Coast to Coast: Noory w/ guest Michael St. Clair - Jan 5
HISTORY CHANNEL: NOSTRADAMUS 2012 - JAN 4
Sci Fi Schdule - Jan 4
History Special: An Alien History of Planet Earth - 9am Jan 4
History Channel: Nostradamus: 2012 9pm Jan 4
History: Decoding the past - Nostradamus 11pm Jan 4
Sci Fi Schedule - Jan 5
Discovery: A Haunting Casa De Los Muertos - 2pm Jan 5
Discovery: A Haunting Spirits of the Dead - 3pm Jan 5
****

****

****

****

................

See each month at a glance on one page

...
November
...
October
...
September...August...July...June