IF IT HIT THE INTERNET TODAY,
YOU'LL FIND IT BELOW
.
I TAKE THE HITS FOR YOU SO THAT ALL LINKS
ARE
TROJAN & VIRAL SAFE
AND ALL LINKS OPEN TO NEW WINDOW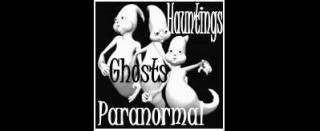 Ghost tales spook hospital staff
What's haunting Town Hall?
Gloucester among haunted hotspots
Paranormal State - Room & Board
Artist Charles Bragg on the ghost in his art studio
Magical & Spiritual progressives sweep DC clean for Obama
Pantry Ghost makes contact
Afterlife Evidence Poll
Angels and Demons: Path of Illumination
Haunted Cape Cod and the Islands
Ghost sightings spook hospital workers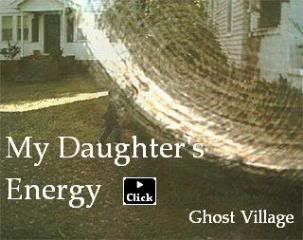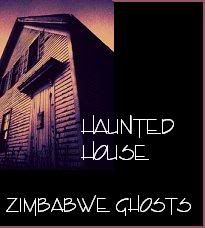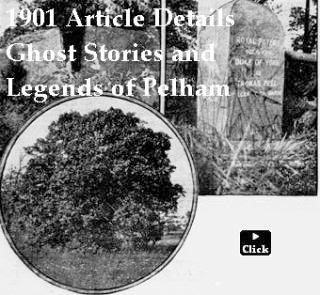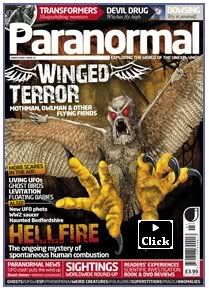 I Can Read You Via Your Eyes, But I'm Losing The Power
Are My Psychic Abilities Gone? - Real Psychic Experiences

Abby Called Amy And Her Dolls - Your Ghost Stories
Spectre in Springdale - True Tales
The Mirror Above My Bunk - Your Ghost Stories
Cherokee Trail of Tears - True Tales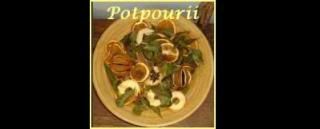 Thoth: Taking a look at Prophecy
UFO Pilgrim: Geocentric Universe
Cryptomundo: Sasquatch, 1934
Resident Prophet John Hogue on 2009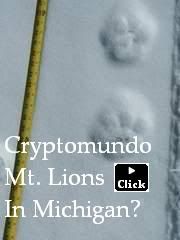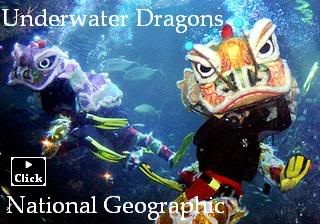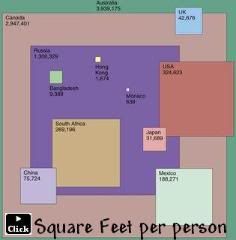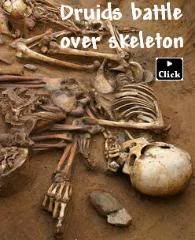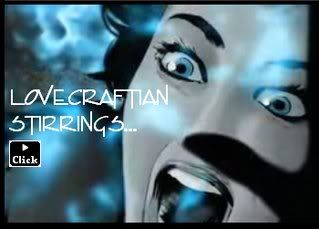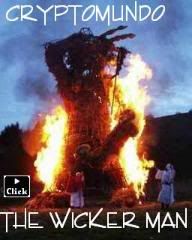 Radio: Paranormal Radio with guest Alexandra Holzer
Radio: Haunting Encounters
Radio: PureHeartMethod
Radio: Southern Michigan Paranormal
Radio: Beyond the Edge
Radio: GCOM Paranormal
Radio: Paranormal Zone
Radio: Deltona Paranormal Society
Radio: Famously Haunted's White Noise Paranormal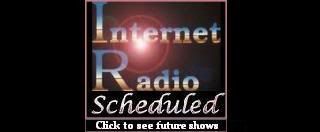 Ghost Rider Investigations - Jan 31
Radio: Nocturnal Frequency Radio - Jan 31
Radio: H.I.G.H Paranormal - Jan 31
Radio: Michigan Paranormal - Jan 31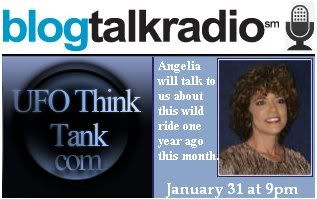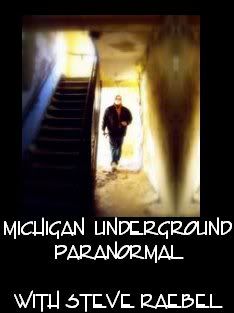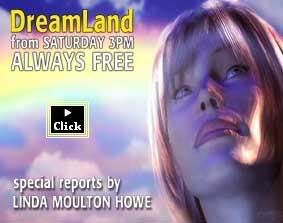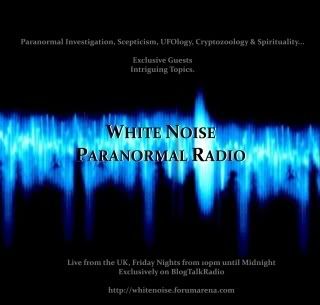 Radio: C2C with
Spiritual psychologist Doreen Virtue
- Feb 3

Sci Fi Schedule - Jan 31
CBS has struck ratings gold by delivering The Mentalist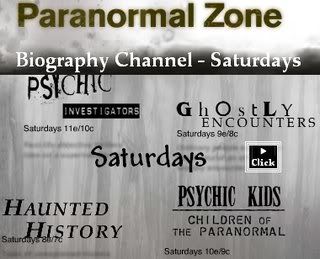 ****

****

****

****

..................
See each month at a glance on one page
....................
Dec
...
Nov
...
Oct
...
Sept...Aug...July...June