I'll go back to every 2 days. Just needed to even out the month is all.
IF IT HIT THE INTERNET TODAY,
YOU'LL FIND IT BELOW
Encounters with the Unexplained: Ghost Hunters Live
How discovery of extraterrestrial life will affect humanity
Strange Stroud website and ghosts in Randwick?
Ghost Hunters: Fort Delaware Ghost Video
Ferndale woman starts teen group to explore paranormal
Some say no, ghost hunter says yes
Ghost Hunters - Billings, MT
Would You Live in a House Where Exorcism Was Performed?
Spooky Specters Could Be Haunting University of Montana
Clean Up Day - Season of Shadows
The Great Angel Of Death "The Saint Of Death"
Spectral Review: Everyday Paranormal DVD
Radio show on paranormal gains fans
Paranormal Parlor Tricks?
My Visit to Thornewood Castle by Patty Scott
Paranormal Magazine - Nick Redfern
New travel site seeks the Paranormal
Top 100 Books For Paranormal Enthusiast
Dauphin Island Specters
Supernatural tales get top billing
True spirit of the law
'Most Haunted' French Quarter Home For Sale
Hunting for Ghosts
A passion for poltergeists
Friends welcome company of ghosts
Paranormal activity the focus of radio network
South View Junior School pupils land a UFO scoop
Halloween party for 1,200 goes on despite prank call row
Spirit of the season: 1,000 students at alien parade
Winners announced in the 31-Second Scary Film Contest
Brothers are forces behind a paranormal network
Bay State Paranormal Center opens in Taunton
Exploring the paranormal
Fun fact: Where the ghost tours are
Paranormal investigation teams probe spooky reports
Season of Shadows: Halloween Photos - John Wolfe
Haunting of a House
Toms River Halloween Parade an annual treat - photos
Psychic offers to help Carlisle United regain form
Video: Real-Life Ghost Busters - 'Haunted' Metro Home
Video: Haunted Houston: Party Boy plays host to ghosts
CNN - When ghosts attack
Spectral Review: Ghost Hunt Beardslee Castle
Why it's Fun to be Scared
Hallowed ground
The Thrice-Cursed Island of Penikese
Ghosts, ghouls, myths and legends
Top 10 Spooky Rap Songs of All Time
Haunting of a house
The John Jermain Memorial Library afraid of ghosts
Indy Ghost Hunters
Jennifer Enochs uses her hands to detect spirits
Ellisville paranormal group says house may be haunted
Paranormal group investigates possible area hauntings
Albion: Local group investigates the unexplainable
Paranormal investigators hunt haunted homes - Manhattan
Paranormal center first of its kind in Mass
'Ghost hunter' looks to understand paranormal
Ghost hunters investigate Bing Crosby Theater
Ghost Hunters: MAPS investigates the paranormal
Paranormal Society Investigates Haunted Bar
They hunt ghosts ... really
Spooky stories based on true events
Creepy ghost stories and paranormal Polaroids
Bullock ghost tours yield paranormal experiences
Library Ghosts!
Is There A Global Consciousness?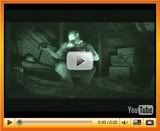 Two Ghosts in France - True Tales
Wheezing Shadow Man - True Tales
My Apartment Wormhole - True Tales
Pulsating White Form - True Tales
Grave Coincidence - True Tales
Wormhole on a Country Road - True Tales
Unexplained Light - True Tales
A Ghost Calls - True Tales
Cat on the Ceiling - True Tales
Sixth Sense - True Tales
Dark Smoke Entity - True Tales
Entity in White - True Tales
Radio: WPRJX - Ghosts who haunt us - Nov 3
Radio: Canadians Rock! Presents Annette Jones - Nov 4
Radio: Herz - Haunting - Nov 4
Radio: CJ EVP welcomes SCARED - Nov 4
Radio: Mass Paranormal - Nov 4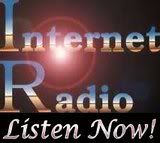 Radio: Oneness, Metaphysics, Ancient Text
Podcast: Secret and Suppressed - Paranormal Podcast 52
Radio: Joe Montaldo recaps choices for president on Tuesday
Radio: Dreamland - Crop Circles as Communication
Radio: Joliet Paranormal
Radio: Spiritually Gifted Children
Radio: Exopolitics Radio - The Future of ET-Human Relations
Sci Fi Schedule - Nov 3
Discovery: A Haunting Hungry Ghosts - Nov 3 3pm
Sci Fi Schedule - Nov 4
Discovery Channel: A Haunting in Florida - Nov 4 2pm
Discovery Channel: House of the Dead - Nov 4 3pm
****

****

****

****

September Archive
*August Archive *July Archive *June Archive