Airs Nov. 14 at 9 p.m. ET
Sloss Furnaces


I just noticed that an Alabama newspaper picked up this Sloss article I had in here. That particular program aired sometime ago and I have it also. If you want to see it go
here.


Besides the original Travel Channel trailer (below) for this Friday's show I grabbed a few others that had large hits on YouTube in order to give you a better feel for this program and it's location before it airs.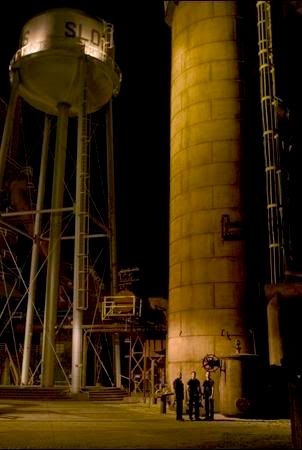 This week the Ghost Adventures crew will be investigating a very cool location - Sloss Furnaces in Birmingham, Alabama. Temperatures rise when the Ghost Adventures crew enters the lock down at Alabama's Sloss Furnace.
Linda Blair talks about Sloss Furnace.
Sloss Furnace was featured on the Fox Channel's Scariest Places on Earth. This 13 minute piece includes eyewitness testimony, history, and footage of the Paranormal Study performed by Para-Vision.
Sloss Furnace Scariest Places on Earth
CBS affiliate WJTV, sent in their Unexplained Investigative team to discover if Sloss was haunted--they found out quickly that it was.
CBS Investigates Sloss Furnace
Ghosthunter Patti Star investigates ghosts at Sloss Furnace, as featured on the program Airline on A&E.
Sloss Furnace on Airline
Documentary on Sloss Furnace
****

****

****

****

................

See each month at a glance on one page

...
November
...
October
...
September...August...July...June