.

IF IT HIT THE INTERNET TODAY,
YOU'LL FIND IT BELOW
.
I TAKE THE HITS FOR YOU SO THAT ALL LINKS ARE
TROJAN & VIRAL SAFE AND ALSO ALL LINKS 'OPEN TO NEW WINDOW'
Self Science and The Veritas Project - Bruce Duensing
She Never Left Them - The Paranormal Pastor
Paranormal Tiger Beat - Buck's Ghosts
It's not just current politicians haunting Queen's Park
Skeptical innkeepers wonder whether their ghosts are for real
Verdict in: Middleboro Town Hall deemed haunted
Ghost Cars - phantom vehicle
Beyond Death: The Ghosts of St Augustine Lighthouse
When History and Ghost Hunting Collide - Buck's Ghosts
Haunted Castle
Seminar, Signing, and Ghosts?
Transcendent activities span warfare and media
On the Supernatural
In Search Of... The Paranormal
We Are Who We Are
Maria Duval - What are affirmations?
How Does a Pagan View the Paranormal?
More or Less Skeptical? - Buck's Ghosts
Most Haunted is mostly hated in Denbigh
Paranormal research helps people have peace of mind
ParaWa - Bainbridge Island Investigation Evidence Revealed
Paranormal investigation expert set to speak in Q-C
Ghost Animals
True Haunted Stories
The ghost hunt is on at Manitou Springs mansion
More Unexplained Hauntings
io9: Quantum Ghosts and Other Bizarre Military Research
The Art and Science of Making Ghosts Visible
Black Cats & Pumpkins - Season of Shadows
Autographed Ghost Adventures Posters
Ghosts: Areas of Vietnam filled with ghosts
The Eternal Now
Which Aspect of the Paranormal is the Most Unbelievable?
Local ghost hunter yearns for close encounters
An Introduction to the New Age: Becoming a Psychic
The ABC of Aromatherapy Recipes
No God Messages For Buses
Ghosts Of The Old South
Ghost Hunting as Pseudoscience
The Top 10 Most Mysterious Creatures of Modern Times
Real Ghost Pictures... Are They Real Proof Ghost Are Real?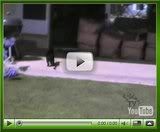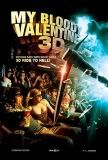 ...............
Click on picture above for the entire article

Deer Woman or Skinwalker? - True Tales
Landlord's Ghost Watches - True Tales
House of Banging and Crashes - True Tales
Deer People - True Tales
Her Name is Lena - True Tales
The Feeling of Evil - True Tales
The Black Hand - True Tales
Benjamin's Ghost - True Tales
Radio: Paranormal & Ghosts - Nov 07
Radio: Jaco - Ghosts, UFOs, shadow people - Nov 07
Radio: Ghosts, Spirits & Psychic Phenomena - Nov 07
Radio: Haunting Encounters - Nov 8
Radio: Beyond The Edge Radio - Nov 8
Radio: GCOM ParaRadio - Jewel of the South - Nov 8
Radio: The Paranormal World - Nov 8
Radio: Ghostly Encounters - Nov 8
Radio: LSC Paranormal - Nov 08
Radio: SMP Paranormal Show - Nov 8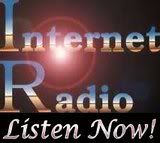 Radio: Taps Family Radio - The Ghosts of Flight 401
Radio: Parahub Radio w/Brad Steiger
Radio: Ghost Hunters International
Radio: The Paranomaly
Radio: HMPR
Radio: Paranormal and Ghosts
Sci Fi Schdule - Nov 7
A Haunting The Attic - 2pm Nov 7
A Haunting Where Demons Dwell - 3pm Nov 7
Ghost Adventures Riddle House - 9pm Nov 7
Ghost Adventures Riddle House - 10pm Nov 7
Most Haunted Spitbank Fort - 11pm Nov 7
Sci Fi Schedule - Nov 8
The Unexplained: Speaking with the Dead - 3pm Nov 8
Unexplained Mysteries:America's Most Haunted- 4pm Nov 8
Bio:Psychic Kids: The Missing Person - 10pm Nov 8
Bio:Psychic Investigators: River Rat - 11pm Nov 8
Bio:Psychic Investigators:Homestead Horror-11:30pm Nov 8
****

****

****

****

September Archive
*August Archive *July Archive *June Archive